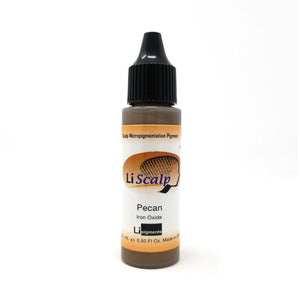 LI SCALP - Pecan 15ML - Iron Oxide
A light golden taupe color.
Note: Contains Titanium Dioxide
Tip: Use as a Skin Tone Color. Use also to lighten other Hair Scalp colors. Mix with target color depending on how light the color is desired.
Can be added to both warm and cool hair scalp shades to tone down and soften. Create soft, warm brown tones. Only a small amount is needed as an additive to achieve a softer muted look.
If too much is added, it could cause too much softness and lack of color within the hair scalp.
---
We Also Recommend